Four cities, three countries, one experience
Welcome to QuattroPole
QuattroPole is a crossborder network of cities in the heart of Europe. Luxembourg, Metz, Saarbrücken and Trier welcome you for a journey through ages and cultures.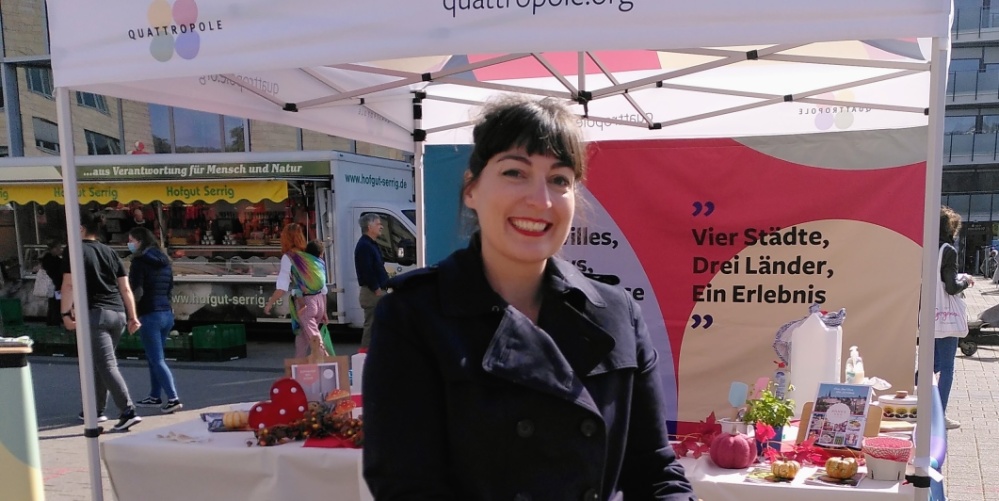 QuattroPole Foodblog with Anne's Kitchen
In conjunction with 4 foodies from Luxembourg, Metz, Trier and Saarbrücken, we will create 4 mouthwatering travel guides with a focus on food and drink. From cozy cafés and traditional restaurants to trendy bakeries, local markets and fascinating food shops – we'll have your culinary adventures covered!
To the food guides
Discover
Whether you are looking for an indulgent weekend along the "gastronomic street", a bike ride around the border triangle or an extended cultural visit, you can experience a great deal in the QuattroPole cities.
About QuattroPole
Luxembourg, Metz, Saarbrücken and Trier are cooperating within the QuattroPole network of cities and working towards formulating shared strategic policies to increase their visibility on the European stage.
E-Learning Luxemburgish
Learn Luxembourgish with the free online platform of QuattroPole, financed by the City of Luxembourg.